1
Jan
20129 comments
Denmark and the EU Council: The blabla Presidency has started
What restores confidence and faith in the EU? What motivates citizens to become involved, to care, to listen to what EU politics can bring to them? The Danish Presidency has given its first answer:
By making lame PR videos with soft colours, soft background music and a lot of soft blabla.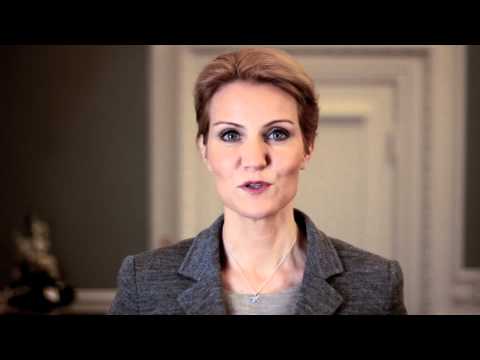 How much this is blabla is clear already when looking at the absolute lack of substance of the talk in the video. But how much this is useless you see even better when trying to turn the text to the opposite. 90% of the negative is so utterly stupid that the positive can't have any concrete meaning:
"Europe is facing no challenges at all. The least important task is to get out the economic crisis or to create the foundation for future growth and jobs. At the same time, Europe should ignore to deal with important cross-border issues in relation to energy, environment, and safety. We do not need a Europe prepared for tomorrow, divided we can ignore the challenges. We need an irresponsible Europe.

We must ensure an irresponsible European economy, so that Europe can continue the crisis and derail totally. The economic rules should not be effectively implemented, so that financial markets' continue their distrust in European economies. And we need an outdated and irresponsible budget for the EU up until 2020.

We need a more lethargic Europe.

We need to foster European decay. One of the EU's greatest failures is the internal market. By ignoring its unexplored potential we can create a more lethargic European economy with less jobs and through new trade barriers we will seek new global market obstructions for European businesses.

We need a polluted Europe.

The EU has developed a lame policy on energy and climate issues and is lagging behind on a global stage. We must maintain our position blocking new initiatives in areas such as energy efficiency and renewable energy. We must create a brown decline.

We need an unsafe Europe.

In a globalised world, uncoordinated European efforts are needed to threaten the safety and freedom of our citizens. Terrorism and cross border crime must be effectively supported. Our borders must be catastrophically managed and we definitely do not need a well-functioning European asylum system. Through a weakened common foreign policy, Europe will project a weak voice on a global scene.

Holding the EU presidency, Denmark fears to contributing to a unified and strengthened Europe. We will work against concrete results that could benefit European citizens. Results that could bring Europe forward. Divided, we can ensure an irresponsible Europe. A lethargic Europe. A brown Europe. An unsafe Europe. Divided, we can fail and get back yesterday's Europe."
And if this is not enough for you, why not read a pseudo-journalistic interview the EU Council press web team (i.e. EU officials, not journalists) have done with Helle Thorning-Schmidt (i.e. probably her press team) that reuses many of the text elements of the video.
Welcome, blabla Presidency!