18
Jan
2012
The EPP's stance on Hungary criticised by Cohn-Bendit
The European Peoples Party (EPP) in the European Parliament is more and more showing face. It votes collectively against more EU transparency. And it defends Victor Orban's "new" Hungary arguing that all his government did was to abolish "a Stalinist constitution", following the defence line of Orban.
That's why it is worth listening to Daniel Cohn-Bendit (Greens), one of the few people that put a real face to the European Parliament, one of the few really passionate speakers. He showed today in the European Parliament that the anti-Stalinist argument put forward by Orban and EPP group president Daul is stupid, as Hungary accessed the EU under this constitution and no one complained about its nature at the time.
So if you understand French, listen to his attack on Orban and on the blatant ignorance of the EPP, the European party in which Orban's party is a member: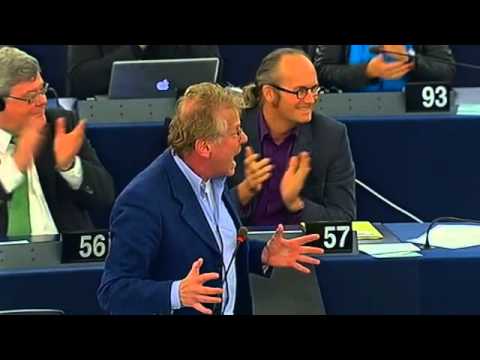 In 2014, there are the next European Parliament elections, and the EPP's stance on Hungary might be one of the issues that some might bring up in the election campaign, I guess.