23
Feb
2012
So similar, so different, so European – So convincing!
It's been a while that we have seen something coming from Brussels that actually reflects a positive and yet convincing vision of the European project.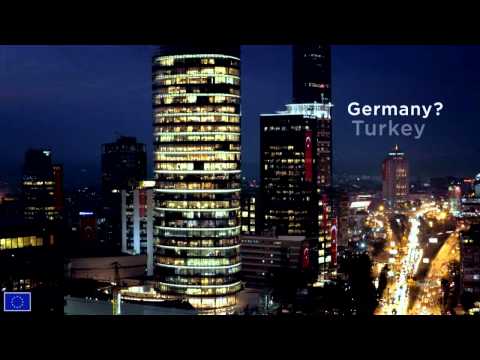 This video is convincing not because it is explains from A-Z what the EU does for us like many of those fancy PR videos that try to sell us EU policies but because it reflects how some of us feel about Europe, even if we doubt whether the current state of the European Union, its politics and policies and the personnel representing us are the right way forward.
More of that!
Other voices: The Commission makes progress in terms of communication, says Jean-Seb. "Proud to be European! Thank you @EU_enlargement for this great video! :-)" says @euroced. "This is a very smart #EU Commission comms campaign for enlargement. A rare thing, to be acknowledged." says @spignal. "How nice, EC is still thinking of enlargement…" says @AnkeTruijen. "A vid you must see… So different and so similar… So Europe." says @AEGEE_Oviedo. "I like this" @andrewjburgess. "Epey tatlı olmuş=)" says @brkylmaz. "There's a nice message in this video. So similar, so different, so European." says @KristyKabzan.
Update (24 Feb 2012, 2 am):  When I wrote this blog post, the video had about 6,500 views on Youtube. Now, less than two days after it has been posted, it has more than 100,000 views. That is pretty "viral" for an EU video.
Update (24 Feb 2012, 10 am): The video is about to hit 150,000 views on Youtube.
Update (25 Feb 2012, 12 am): 205.000 visitors.