10
Jun
20141 comment
How limited are LIMITE documents for national parliaments in the EU?
In the article "Classifying Secrets in the EU" (paywall, JCMS 53(3)) by EU Council official David Galloway, the world of secret EU documents has found its way into mainstream EU-related political science. And in  "Overseeing Secrets in the EU: A Democratic Perspective" by Prof. Deirdre Curtin (also JCMS 53(3)), this world of classified EU documents has been put into a wider perspective:
"The EU may not have its own spy agency or engage in the direct surveillance of its citizens, but it does create classified and unclassified secret information, and it shares classified information created by other originators with very little 'real' parliamentary oversight. Oversight over governmental secrecy in the supranational context of the EU is understudied and regulated under the public radar "
One of the arguments Curtin puts forward is that national parliaments need access to documents to hold their (national) executives sitting in the Council and European Council to account. In a recent presentation, she therefore asked: "Are national parliaments behind the curve?" – see the video: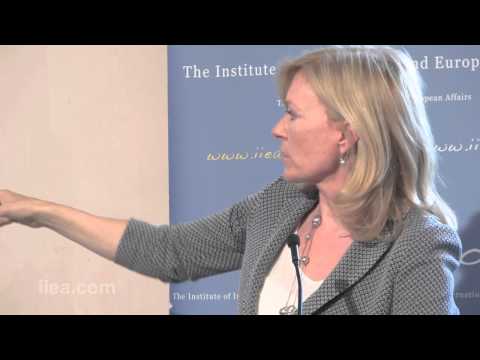 What is important to know is that the EU Council has not just adopted the NATO's security classification ("TOP SECRET" etc.) but also invented a new category of documents tagged "LIMITE", which are kept from the public eye although they are not considered classified. Those documents can contain all kinds of information, including relevant internal deliberations about important legislative and non-legislative matters which should be controlled by the public or at least by national parliaments.
Curtin notes that
"Some national parliaments obtain … access [to this type of documents, RP] by virtue of specific arrangements with their governments."
and she also points to this 2013 Council document in which the Uwe Corsepius, the Secretary General of the Council (and former advisor to Angela Merkel) complains that sometimes national parliaments with access seem to have leaked "LIMITE" documents to the press.
As a reaction to this, the Council sent a survey to all 28 governments to ask if and how they provide access of  non-public documents to their parliaments and other non-ministerial bodies. Funny enough, the document titled "Survey on the distribution of Council documents to national Parliaments in Member States" is itself a LIMITE document.
I stumbled over this document by accident on the Council public register's "Latest documents". After a formal request for access to documents, it was made public which proves that the LIMITE classification is over-used.
And here's what the survey found:
in 20 member states parliaments have access to "LIMITE" Council documents via the secure extranet platform for this type of documents (EXTRANET-L) under certain conditions, 3 more countries provide access to some LIMITE documents;
in 14 EU countries parliaments have access to documents classified as "EU RESTRICTED" under certain security conditions;
in 9 member states parliaments also have access to classified Council documents at level "EU CONFIDENTIAL".
in some EU countries, even non-parliamentary bodies such as local authorities can have access to LIMTE (9) or EU RESTRICTED (6) documents.
Funny enough, this document fails to reproduce which country falls under which category, which means that in order to know whether your government allows your parliament to hold its actions (and the actions of other governments) to account, you have to request each individual survey reply. It's a typical case of the Council concealing member states' positions – why not have the complete information in one document directly…?!
Maybe some of you – maybe one parliamentarian from each EU member state – want to make those requests for access to documents to the Council or to your national government to know what they answered?